CartoonStation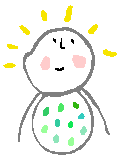 and may be their parents, too a
Hey Kids , please tell me what all you would like to see here
and I will do my singular best to put that stuff for your
and make your next visit to this page a more rewarding
* * * *
Please do send me an email at ravichunodkar@hotmail.com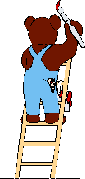 The gently-ironic adventures of SNOOPY - Charles Schultz's Creation !

Swing thru the African Jungle with Tarzan - Lord of the Apes !
Hank Ketcham's Dennis Mitchell , that mischievous next door boy !

Dagwood & Blondie Bumstead - the lovey-dovey couple who have sailed thru life for seven decades , are firm favourites of many ; your's too ?

Modesty Blaise !

Nobody can match Techno-savvy Dilbert !
Although in FRENCH , you would surely love this Herge's Wonderboy, TINTIN & his partner-in-adventure-cum-faithful Dog, SNOWY ;SUMMARY in English too given!
A Whacky Site that's got a lots of FUN & Games , Mystery & Adventure . And DON'T MISS the "Cosmic Shootout" - it's your chance to demonstrate sharp shooting skills !

Sgt. Snorkel & Private Beetle Bailey - LIFE ON AN ARMY BASE !

Here Sandra Bell-Lundy sketches Maeve , Kim & Susan in juggling the pressures of Home , Work & Relationships !
---
* * * * *
Ravindra K Chunodkar
133, Shivaji Nagar
Nagpur
Nagpur - 440 010
India
---

---
This page has been specially created
to
---
a b c d e f g h I j k l m n o p q r s t u v w x y z
A to Z in Animal Symbols
---
AstroStation | Khana Khazana | AstroResearch